Perseus Athletics currently features two innovative, cutting-edge human performance products: The PostureTek biofeedback apparel system, and their exclusive golf swing training aid, The Anchor.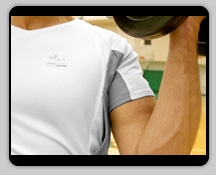 The PostureTek apparel products are landmark biofeedback posture training aids that support and improve posture comfortably and conveniently, while preventing back, neck and other posture-related injuries.

For the golfer, Perseus Athletics' golf swing training aid The Anchor, helps to perfect your swing using a simple, easy-to-use device that stabilizes and trains your body to swing through the ball in a proper, fluid motion.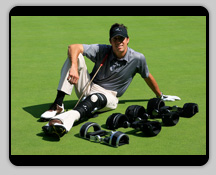 The Perseus Athletics products are proven, patented and tested to deliver athletes of all ages gains in performance while minimizing the risk of injury. Click below to find out more about each product.

• The PostureTek posture training aids
• The Anchor golf swing training aid

Purchase Perseus Athletics products online today.