The PostureTek posture aid may be a revolutionary technology, but to wear and use it couldn't be any easier. The system is a simple shirt with cutting-edge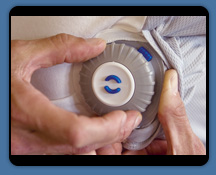 technology built right into the fabric.
Microfilaments in the back and shoulder area sense incorrect posture, and a small Activation Disk concealed in a pocket within the shirt produces a gentle, silent vibration when slouching occurs. The vibrating signal can be easily adjusted according to your preferred degree of posture sensitivity. Only you are aware of the signal, and are instantly reminded to straighten into a proper posture position. Once that posture is restored, the posture aid signal stops.
Conventional treatments are directed at the symptoms rather than the cause of body misalignment. The purpose of the PostureTek system is to train the user to have regular, consistent alignment of the spine, shoulders, neck and back through the use of both active biofeedback and passive rigid stabilization.
The PostureTek System is adjustable and the activation disk is easily removed for washing.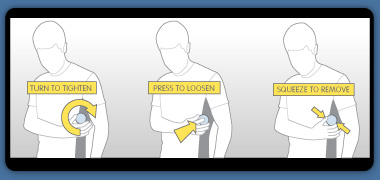 Learn how to best care and clean your PostureTek posture aid system.

Purchase your own posture aid online today.