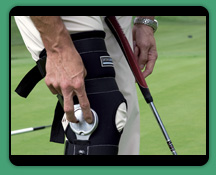 While The Anchor is a golf swing training aid based on revolutionary technology, it couldn't be easier to use. Anyone can wear it, regardless of age or experience level. It was made to be adjusted on the fly, so it can be adjusted and re-adjusted, locked and unlocked, with just a few turns.
A simple turning of two tabs will lock and unlock the device. When unlocked, your knee has complete freedom of movement, allowing you to walk with ease between shots.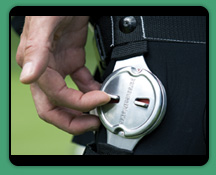 The Anchor golf swing training aid provides you with four different flex positions (A, B, C and D). The setting you choose depends on the shot at hand (driving, chipping, putting, etc.) Determining your personal settings may take a little experimentation, as it can vary slightly from person to person.
Find out how this golf swing training aid will help you improve your game.
Determine The Anchor size that fits you best and purchase this golf swing training aid online today.