Power Cord
Standard Power Cords for Computers and Peripherals
What's exciting about a power cord? Nothing...unless you need one. We offer Standard, Notebook and Euro compatible power cords at economical prices. Each power cord features a rugged molded design for extended durability.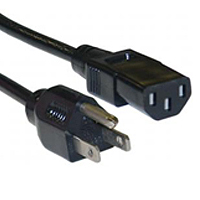 Call us for quantity quotes!
Whether you're doing new installations or upgrading your existing infrastructure, Warehouse Cables has the power cords you need, at an affordable price!
Choose your product from the left menu to view more details.
Purchase Direct and Save
For computer and networking cables, Warehouse Cables is your direct source for quality, selection and value!