Laser Sources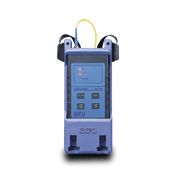 In a system that uses a laser transmitter, test experts need to know the dynamic range of a laser source. With four models available (see table below), the FLS-130A series includes the dual-wavelength, single-port FLS-136A laser source, which reduces the number of connection manipulations and accelerates testing operations. Both the FOS-120A and FLS-130A share the following characteristics:

Single- or dual-wavelength configuration
2 kHz signal generation for fiber identification
Dual powering: 9 V battery and AC adapter/charger
Auto-off function Rigid carrying case and shockproof holster with strap


Please call or email for pricing and/or specifications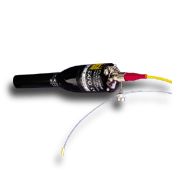 FLS-235B VISUAL FAULT LOCATOR

The Pocket Pal, which helps you identify breaks, bends, faulty connectors or splices, and other causes of signal loss for up to 5 km, is an affordable troubleshooting tool that every fiber technician should carry.

Identifies faults with a bright red laser at 635 nm or 670 nm
Operates for 80 hours (typical) in flashing mode
Complies with Bellcore's TR-NWT-001319 optical power requirements
Includes an ST, FC, or SC connectorized laser
Operates on two AA alkaline batteries
Weighs only 180 grams, including batteries


Please call or email for pricing and/or specifications