Contract Manufacturing, Distribution, High Technology, Materials and Heavy Equipment
Many of the online directories focus towards one market segment or audience profile. Here, we target the "best in class" for each of the served markets by industry leaders in their respective fields. Find a category that you feel is most relevant to the content of your site, or that attracts a customer demographic you wish to reach. Provide a title and URL and submit to this directory.
Corporate Business
Business web directory and online Internet marketing center, offering powerful promotion opportunities to your business and website. Maximize traffic to your website by submitting to the directory. Categorized in 7 main groups, including Consulting, Manufacturing, Internet Services, Professionals, Health, Pharmaceutical, Software & Telecommunications and Transportation.
Manufacturing- Contract Manufacturing
Manufacturing- Distribution
Manufacturing- High Technology
Manufacturing- Materials & Heavy Equipment
Manufacturing- Contract Manufacturing
Manufacturing- Distribution
Manufacturing- High Technology
Manufacturing- Materials & Heavy Equipment
business directory | corporate, financial & education directory | real estate & search engine directory | manufacturing directory | software, non-profit & retailers directory | company directory
Frequently Asked Questions
Is the recipe for the toffee available?
No. There are many generally available toffee recipes in the marketplace and, to some extent, they are all similar. What makes the ToffeeMasters™ product so special is our unique combination of ingredients coupled with our small-batch manufacturing process. For this reason, we decided not to publish the recipe.

Does our toffee contain nuts?
Yes, we use nuts both to coat our toffee and as part of the crunchy center. If you are allergic to nuts, you shouldn't eat our product.

How should I store the Toffee?
The toffee typically tastes best if it is eaten within a month of purchase and is best stored in a cool place and out of sunlight. It does last up to six months if stored in a refrigerator and can also be frozen indefinitely.

Does the price include shipping?
No. No. Shipping costs will be added at check-out. Prices vary by method and priority of shipment selected. As a general guide, two pounds of toffee shipped via UPS ground, is in the $8.00 range. We ship anywhere in the U.S.

How can I save on shipping costs?
There are two ways to save on shipping costs:
Local customers may arrange to pick up their orders. Simply select the "Local Pickup" option for shipping.

Shipping charges for locations within the Continental U.S. are waived for purchases over $400.00.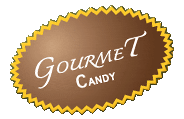 Is tax added to the price?
When shipping to any state other than Massachusetts, tax is not added to the total price. When shipping to Massachusetts, a 5% tax is added to the total price.

What is your refund policy?
If for any reason if you are unsatisfied with our product, please contact us immediately and we will refund you the full price of your purchase.