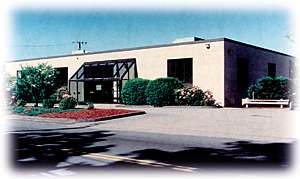 YOUR ONE-STOP SOLUTION TO IDENTIFY YOUR CHANGING WORLD.
Welcome. We believe you will find our website both informative and efficient. And since we will update it regularly, you can be sure you will be current with our ever-changing industry.
Browse through our "Attachments & Supplies" and "ID Systems" sections to review our broad product line. You'll find an impressive array of ID attachments plus both component ID equipment and complete packages including the latest technology - video imaging. Everything you need to identify your people...at affordable prices.

Contract Manufacturing, Distribution, High Technology, Materials and Heavy Equipment
Many of the online directories focus towards one market segment or audience profile. Here, we target the "best in class" for each of the served markets by industry leaders in their respective fields. Find a category that you feel is most relevant to the content of your site, or that attracts a customer demographic you wish to reach. Provide a title and URL and submit to this directory.
Corporate Business
Business web directory and online Internet marketing center, offering powerful promotion opportunities to your business and website. Maximize traffic to your website by submitting to the directory. Categorized in 7 main groups, including Consulting, Manufacturing, Internet Services, Professionals, Health, Pharmaceutical, Software & Telecommunications and Transportation.
Manufacturing- Contract Manufacturing
Manufacturing- Distribution
Manufacturing- High Technology
Manufacturing- Materials & Heavy Equipment
business directory | corporate, financial & education directory | real estate & search engine directory | manufacturing directory | software, non-profit & retailers directory | company directory
IDentification Resources has a long history in the identification business...dating back to 1966. Along with our experience and broad product line, you have our sincere commitment to customer service. This commitment will not change...because it's the basis of our success over the last 33 years.
So, when you need to identify your changing world, let IDentification Resources be your one-stop solution.
Sincerely yours,
Andrew J. Oliveri
Director of Sales
P.S. Thanks for stopping by; we hope you were satisfied. Please let us know how we can improve our website to make it more useful to you.
---
IDentification Resources
209 Middlesex Turnpike
Burlington, MA 01803-3316
Phone: (781) 270-9600 ∑ Fax: (781) 229-0776
Email: idrsales@idresources.com