Laser Science, Inc. designs, manufactures, and markets a variety of
OEM (original equipment manufacturer) and research lasers noteworthy for their compact size, excellent beam quality, economical price, and long warranty. Some applications of our products include…
Teaching-Physics, Chemistry, Biology
Capillary Electrophoresis Detection
Microscopic Fluorescence Imaging
MALDI-TOF Mass Spectrometry
SELDI-TOF Mass Spectrometry
Time-Resolved Spectroscopy
Time-Resolved Fluorescence
Laser Induced Fluorescence
Microcircuit Board Clean-Up
Particle Image Velocimetry
Caged Compound Release
Environmental Monitoring
Kinetic Phosphorescence
Laser Induced Acoustics
Laser Microdissection
Detector Calibration
Radiation Dosimetry
Biological Screening
Fluorescence Assay
Medical Diagnostics
Laser Microablation
Target Designation
Photoconductivity
Materials Science
Cancer Detection
Remote Sensing
Cell Stimulation
Drug Screening
Range Finding
Photoablation
Spectroscopy
Microsurgery
Cell Ablation
µ-CALI
And many more!
We produce a variety of pulsed nitrogen lasers for radiation at 337 nm in the UV, nitrogen pumped dye lasers for tunable visible laser light from 360-950 nm, and CO2 lasers for infrared radiation at 9.3, 9.6, 10.3, and 10.6 µm. Our nitrogen and CO2 lasers contain sealed plasma cartridges so there are no flowing gases. Our dye lasers incorporate sealed cuvettes so there are no circulating dye solutions. All lasers are air-cooled.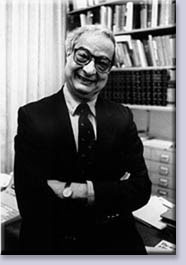 Professor Ali Javan, inventor of the gas laser, founded Laser Science, Inc. in 1981 to develop and produce sophisticated laser based systems for government agencies. Early projects included atomic clocks, atmospheric remote sensing systems, and optical communications devices. As defense funds diminished, Laser Science, Inc. made a successful transition into commercial markets. At present more than 70% of our production goes to OEM accounts. Design assistance, modern manufacturing systems, and technical support are the keys to our success in servicing our OEM customers. In 1997, Laser Science, Inc. became part of the Thermo Electron family of companies. We are part of the Thermo Photonics Division, a group of ten companies that specialize in providing photonics components, outsourcing, and engineering design assistance to our OEM customers. To learn more, click on the links to Thermo Photonics Division and Thermo Electron below. We look forward to doing buisness with you.