Laser Science, Inc. founded in 1981, specializes in providing low cost laser light on an OEM basis to systems integrators and instrument manufacturers. We offer laser radiation from the UV through the IR. Choose among several models of nitrogen lasers for pulsed UV radiation at 337 nm or nitrogen pumped dye lasers to cover the range from 360 nm to 950 nm. For the IR, our pulsed µ-TEA CO2 laser is available at 9.3, 9.6, 10.3, or 10.6 µm. OEM lasers comprise more than 70% of our business.
Your Laser Source
We know you view a laser as the light source that allows your system to perform a task. Our lasers are small and rugged and perform in harsh conditions. Some have been operating for years miles under the Antarctic ice and others have been launched in rockets. We minimized EMI so no special shielding is required for the laser to perform along side the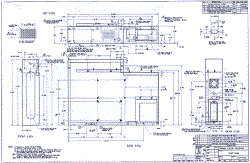 electronics, sensors, and computers in your system. You can choose among 24 VDC or 110 or 220 VAC operation. Some of our lasers have near diffraction limited beams for collimated beam delivery to your experiment. We designed a fiber optic coupler for remote delivery of the laser beam. We offer a line of modular holders for filters, attenuators, energy meters, and other optical components. Our lasers may be externally triggered to synchronize with your instrument or measurement. We designed stability and long life into our products. We can manufacture the entire optical assembly for your instrument.
The Process
The first step is for you to discuss your application with our technical staff on a confidential basis. With our wide experience, we may have provided lasers for applications with similar requirements. We will help you design feasibility experiments and provide loaners for short trials. We want to be involved in your evaluation of our lasers to make sure you take advantage of their full potential. Then we want to take part when you design your system. With our experience in optical design integration and signal processing, we give good advice. We will customize lasers as necessary to meet your needs.
Delivery
Our manufacturing department employs modern materials control procedures and an ISO-9000 compliant quality system. We invite you for a plant inspection and to meet our people. Our production staff is experienced at scheduling and material flow for J.I.T. environments while maintaining the ability to quickly respond to the changing needs of our customers.
Warranty and Serviceability
Laser Science, Inc. offers the longest warranty in the laser industry. Our nitrogen and CO2 lasers incorporate our patented, sealed plasma cartridge. This field replaceable unit includes all the components that deteriorate with use: the energy storage capacitors, the spark gap switching element, the plasma tube with factory aligned resonator mirrors, the electrodes, and the preionizers. Replace the plasma cartridge and regain the performance of a new laser at a fraction of the cost!
Laser Science, Inc. wants to hear from you. Please phone 888.888.8888, fax 888.888.8889, email , or use our Contact Us form. It will be a pleasure working with you.