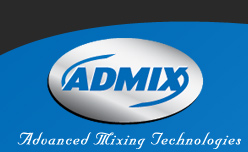 Dairy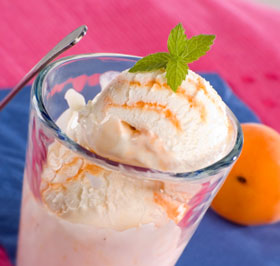 Today's dairies do more mixing processes than ever before, often requiring two full aisles in the grocery store to present the range of available products. No longer just putting milk in bottles, dairy production often involves vitamin and mineral fortification, milk solids content control, salt & sugar dissolution and emulsification. Admix, Inc., provides equipment for dairy production around the world, improving process times, lowering maintenance concerns, and controlling product quality with consistent mixer performance.


QUESTION
SOLUTION
Want to eliminate daily flushouts due to build up in HTST plate heat exchangers?

The DynaShear® 2-stage inline disperser installed before the balance tank assures complete dispersion of powders, gums, stabilizers (no more lumps/graininess) to provide for longer process runs and reduced water, CIP chemical usage.

Making a simple liquid-liquid blend of flavor or color in a fluid stream?

Admix offers its Admixer™ line of static blenders for continuous processing with no moving parts.

Easily cleaned removable elements and specially polished finishes are all available
Meets 3-A TPV Standards #35-02

Looking for simple tank agitation, with volumes through 10,000 gallons?

The Rotomixx® line offers fixed or portable tank agitation in all stainless steel construction. Provide simple blending for miscible fluids, solids incorporation and dispersion, or maintain a suspension. Our Rotomaxx® line of all SS agitators provides even greater torque and HP levels for tanks up to 10,000 gallons.

Rotomixx meets 3-A TPV Standards #73-01

Dispersing hard-to-wet powders that fisheye, agglomerate or even raft on the top of the vessel?

The Rotosolver® combines excellent fluid motion with efficient pumping blades and high shear mixing to break down fisheyes and agglomerates.

Clean-in-Place
Meets 3-A TPV Standards #73-01

Developing new formulas or considering a different production method?

The BenchMix™ programmable high shear lab mixer can be configured with Rotomixx®, Rotosolver® and Rotostat® heads for the greatest flexibility and accurate scale-up tofull production.

We are so confident in our scale-up methods that we provide a process performance guarantee! Contact Us for details.

Looking for improved methods of incorporating powders and increasing operator safety?

Fastfeed™ system provides inline, simultaneous powder induction and dispersion from floor level. Produces smooth, uniform, lump-free product on a single pass (with no recirculation loops to entrain air).

Adding solid blocks of materials into low level, small batches?

Admix LiquiShear™ allows for processing solid blocks of materials such as butter, cheese, frozen products and more. Available with an optional integrated powder induction system to feed powders, solids and semi-solids into the blender.
CONTACT OUR DAIRY INNOVATION TEAM TODAY TO SCHEDULE AN IN-PLANT AUDIT OF YOUR PROCESS!
PLEASE NOTE:
In-Plant audits are currently available in USA, Canada and Mexico. International requests for mixing and blending solutions are welcome, but can not be handled as in-plant audits at this time.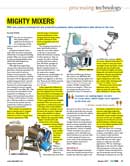 Field Report: Mighty Mixers
"Many new mixers installed in dairy processing facilities today reflect both technological and design improvements."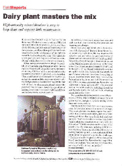 Field Report: Dairy Plant Masters the Mix
"That's got to be the toughest stuff I've ever seen to blend," says Smith. The Rotosolver has no problem with it, he explains.