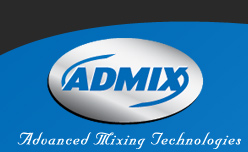 BenchMix™
Programmable High Shear Lab Mixers & Pilot Plant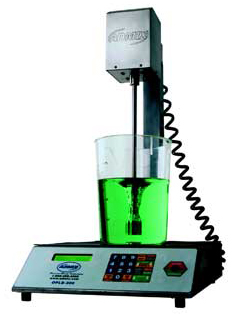 Admix offers a complete series of laboratory mixers, ranging from 2 liter benchtop units to 10 gallon pilot plant floor models. All models are completely manufactured or enclosed in stainless steel for superior corrosion resistance, sanitation, and cleanability. All models provide predictable, repeatable results when scaling up Rotostat Emulsifiers or Rotosolver Dispersers from the development lab to pilot scale and full production,or can be used for small batch production only.
Admix's revolutionary benchtop high shear lab mixer is specifically designed for product development, simulation and scale up. The OPLB-300 is the first lab mixer with scale up parameters and indicators built into the PLC controls, providing an accurate and repeatable method of scaling up from 1-2 liters to over 1,000 gallons. Information displayed on the OPLB-300 includes elapsed time, running speed (rpm), flow rate (gpm), tip speed (ft/sec) and mixing intensity.
Other features of our BenchMix series of benchtop lab mixers include:
Available with 2 types of high shear mix heads and several size propellers to allow a complete range of testing

Available with an electric lift stand for easier raising / lowering and mix head placement

Glass bead finish stainless cabinet with 316SS shafting and mix heads

Variable speed from 500 - 10,000 rpm through a brushless DC motor