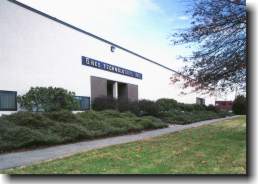 Internetworking and Related, Health Care and Insurance, Software and TeleCom
Many of the online directories focus towards one market segment or audience profile. Here, we target the "best in class" for each of the served markets by industry leaders in their respective fields. Find a category that you feel is most relevant to the content of your site, or that attracts a customer demographic you wish to reach. Provide a title and URL and submit to this directory.
Corporate Business
Business web directory and online Internet marketing center, offering powerful promotion opportunities to your business and website. Maximize traffic to your website by submitting to the directory. Categorized in 7 main groups, including Consulting, Manufacturing, Internet Services, Professionals, Health, Pharmaceutical, Software & Telecommunications and Transportation.
Business Consulting
enter
Internetworking & Related
Health Care & Insurance
Software & Telecommunications
Internetworking & Related
Health Care & Insurance
Software & Telecommunications
business directory | corporate, financial & education directory | real estate & search engine directory | manufacturing directory | software, non-profit & retailers directory
company directory

NES Technologies, an ISO certified and Y2K compliant company, has been a leader in state-of-the-art electronic contract manufacturing for over twenty years.

Our customers include industry leaders and innovators in Communication, Medical Instrumentation, Computer Hardware, Marine, and other industries. They depend on our quality and quick turnaround capabilities. For consignment as well as turnkey, for prototyping as well as large production runs, NES Technologies will be your PERSONAL SOLUTION to your manufacturing requirements.



QUALITY POLICY

We at NES Technologies, Inc. are dedicated to understanding and fulfilling our customers' requirements through implementation and maintenance of a quality system which complies with ISO standard, and through continuos improvements of the products we sell and the processes we use.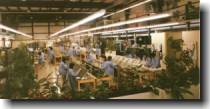 NES Technologies, Inc. is conveniently located southwest of Boston, in South Easton, Massachusetts. Our modern 25,000 square foot, fully automated production facility is easily accessible from I-495 and State Highways 24 and 128.


NES Technologies, Inc.
8 Norfolk Avenue
South Easton, MA 02375-1156

Telephone: (508) 230-2470
Facsimile: (508) 230-8137
www.nestechnologies.com