'ONE-SOURCE' CONTRACT MANUFACURING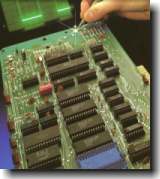 With state-of-the-art systems and a talented team of professionals, NES Technologies is truly a one-stop facility for your contract manufacturing needs. By utilizing modern procurement techniques, we ensure the lowest cost for your component acquisition.
Highly capable CAD systems provide end-to-end design solutions, while a streamlined manufacturing operation helps you stay ahead of your competition by shortening your product to market cycle.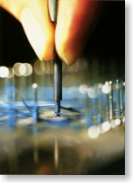 Both start-ups and well-established companies benefit from our engineering support.
Services:
Design assistance for manufacturability
Design assistance for PCB layout
Design of Custom Power Supplies
Design modifications of Power Supplies
PCB Assembly
Development of PCB assembly prototypes
Repair and rework of PCB assemblies
Repair and replacement of plastic or ceramic BGA, MBGA, and CSP
Development of test programs
In-circuit testing (ICT) of PCB assembles
Functional testing (Boundary scans/J-Tag)
Burn-in testing
Procurement of components
Final Product assembly
Shipment of finished products to end user, customer, or distribution centers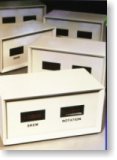 NES Technologies, Inc.
8 Norfolk Avenue
South Easton, MA 02375-1156

Telephone: (508) 230-2470
Facsimile: (508) 230-8137
www.nestechnologies.com