Internetworking and Related, Health Care and Insurance, Software and TeleCom

Many of the online directories focus towards one market segment or audience profile. Here, we target the "best in class" for each of the served markets by industry leaders in their respective fields. Find a category that you feel is most relevant to the content of your site, or that attracts a customer demographic you wish to reach. Provide a title and URL and submit to this directory.

Corporate Business

Business web directory and online Internet marketing center, offering powerful promotion opportunities to your business and website. Maximize traffic to your website by submitting to the directory. Categorized in 7 main groups, including Consulting, Manufacturing, Internet Services, Professionals, Health, Pharmaceutical, Software & Telecommunications and Transportation.

Business Consulting

enter

Internetworking & Related Health Care & Insurance Software & Telecommunications Internetworking & Related Health Care & Insurance Software & Telecommunications

business directory | corporate, financial & education directory | real estate & search engine directory | manufacturing directory | software, non-profit & retailers directory
company directory


Guarantee a Safe & Sound Environment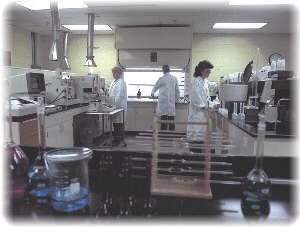 For over half a century, Starmet's core business has focused on specialty metals research and development and metal products manufacturing. Inherent in the nature of this work is the potential for workplace and environmental hazard. After all, few things in society today are without some risk. Based on our long history and excellent safety record, we are keenly aware of the importance of a strong Corporate Safety Policy
Beyond mandatory regulatory compliance, loss control, and risk reduction aspects, the objective Health, Safety, & Environment (HS&E) is the continual progress in occupational and environmental safety performance.
This mission is pervasive, as evidenced in the following excerpt from our Quality Policy:
We will operate in a safe and environmentally sound manner and actively participate in the betterment of our community.
This statement establishes the surrounding community and environs as an important customer group for the HS&E department.
HS&E provides three functional service groups, staffed and managed by dedicated professionals with many years of health and safety experience.
1.) Health (Protection) & Safety: The occupational safety and health program is comprehensive, addressing the traditional physical safety concerns, such as, fire safety, emergency egress, machine guarding, accident prevention, risk management, facility design support and chemical safety.
The program also addresses industrial hygiene and radiological concerns with an emphasis on compliance issues and disease/hazard prevention. This is accomplished through comprehensive exposure monitoring and assessments, employee training programs, chemical specific control programs, chemical/ hazardous materials reviews and an ISO 9002 integrated health and safety management program.
2.) Environmental Protection: Effluent and environmental monitoring programs are an important part of the comprehensive safety program. Activities conducted in support of these programs include:
Facility process (effluent) air monitoring
Ambient (environmental) air monitoring
Groundwater (bedrock and overburden) and surface water sampling
Soil sampling conducted on a 'campaign' basis
3.) Health Services: We maintain centralized employee Clinic facilities providing routine and emergency medical services in both the Concord, MA and Barnwell, SC facilities. The offices are staffed by experienced Occupational Health Nurses during standard office hours, and are supported by an 'on-call' or consulting physician and Medical Director.
We are subject to the requirements of a number of governing regulations and standards, as established by the:
EPA : Environmental Protection Agency
DEP : Massachusetts Department of Environmental Protection
NRC : Nuclear Regulatory Commission
DPH : Massachusetts Department of Public Health
DOT : Department of Transportation
OSHA : Occupational Safety and Health Administration
In general, our safety standards are more stringent than prescriptively required by relevant governing agencies. We adhere to the principles of ALARA (As Low As Reasonably Achievable) for the simple purpose of preventing the personal anguish of injury and illnesses.
In addition, we are often called on to meet standards and requirements of non-regulatory groups and organizations, such as the Department of Defense Contractor Performance Certification Program, or "CP2".
In support of industrial hygiene, radiation safety and environmental monitoring programs, we have made a substantial investment in extensive laboratory analytical capabilities.
At our Concord, MA facility:
Scanning Electron Microscope with feature analysis
X-ray Diffraction (XRD)
'Low Background' alpha and beta radiometric counting systems
High Purity Germanium (HPGe) gamma spectrometer
Fourier Transform Infrared spectrometer (FTIR) used for gas speciation, and qualitative organic liquid identification
Simultaneous Thermo-Gravimetric / Differential Thermal Analysis (TGA, used in characterizing oxidation rates and pyrophoricity)
At our Barnwell, SC facility:
Glow Discharge Spectrometer
ICP emission spectrometer
'Low Background' alpha and beta radiometric counting systems
Graphite furnace atomic absorption spectrophotometer (AA)
Kinetic Phosphorimeter
This equipment and supporting personnel can also be used to investigate health and safety concerns pertaining to customer directed investigations.
Beyond HS&E
Our commitment to safety is not limited to implementation within the HS&E organization.
We maintain internal Emergency Response Teams (ERT) comprised of highly trained employee volunteers. The ERTs' main purpose is to respond to emergency situations that might occur at our facilities.
All ERT members receive annual training in areas such as Emergency First Aid, CPR, Blood-borne Pathogens and Hazardous Materials Incident Response. Team leaders also receive Incident Command training, and some members maintain Emergency Medical Technician (EMT) and Licensed Practical Nurse (LPN) certifications.
Customer Inquiries
Additional safety information, including Material Safety Data Sheets are available upon request. Please contact respective Product Managers for more information.