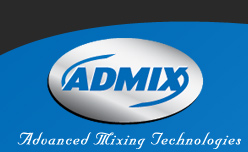 Food & Beverage
If you're mixing process challenges are within the Food & Beverage industries, we have your solution. Our equipment offers state-of-the-art, all-stainless steel technology designed to reduce costs and improve productivity.
From Dairy to Meat & Poultry and Confection to Sauces & Dressings you'll find in-depth information and technical data in this section of our website to help you achieve optimum results. Admix offers a broad range of mixing technologies and years of experience to assist you in customizing a mixing solution that will increase your bottom line.
If you're being challenged by ingredient or process issues, have sanitation or maintenance concerns, chances are we've had experience with what you're facing. Find answers to your specific questions by using the links on this page for your particular industry. And if what you're looking for isn't here, please call us anytime at 800.466.2369 and let one of our engineers help you on your way to higher yields and smoother processing.