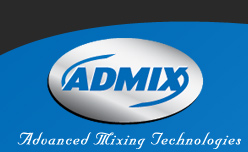 Our Commitment to Quality
Admix has put safety and cleanliness first in all our designs for over 20 years. We guarantee that our products are designed to meet or exceed the newest and toughest hygienic and safety standards for the industry.

We are pleased to announce that many of our products have received the new 3-A Third Party Verification (TPV) certification plus acceptance from USDA-AMS for meat & poultry processing.

Food safety and security have never been more important throughout the entire food product delivery system and neither have the 3-A Sanitary Standards and the 3-A Symbol. The 3-A Symbol conveys the integrity of the 3-A Sanitary Standards to which equipment manufacturers build their products. Click logo to the right for more information on these important standards.
Use of the 3-A Symbol on dairy and food equipment serves three important purposes:
Assures processors that equipment meets sanitary standards;

Provides accepted criteria to equipment manufacturers for sanitary design; and

Establishes guidelines for uniform evaluation and compliance by sanitarians.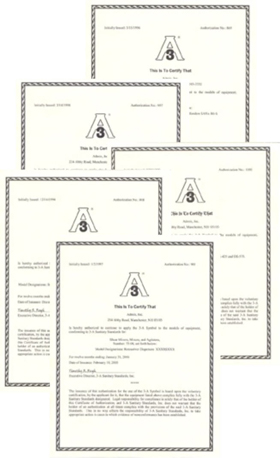 In 2003, 3-A implemented the new Third Party Verification (TPV) program. A departure from the former system of self-certification for 3-A Symbol authorization, equipment manufacturers must now engage an independent, credentialed authority known as a Certified Conformance Evaluator (CCE) to obtain a TPV report. 3-A SSI does not accept other certifications or approvals in lieu of the TPV inspection.
Admix holds current 3-A SSI TPV certificates of acceptance for the following equipment:
Admixer (#35-03)

DynaShear (#36-01)

Boston Shearmill (#36-01)

Rotosolver (#73-01)

Rotomixx (#73-01)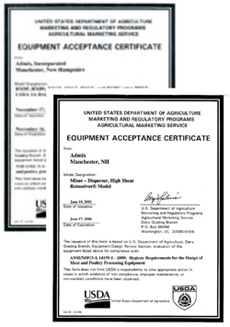 The USDA-AMS, Dairy grading branch provides equipment review and acceptance for the meat and poultry slaughter, processing, and packaging industries.
"The primary goal of our equipment review and acceptance program is to advise processors and equipment fabricators on designing sanitary, easy to clean equipment with the goal of preventing product contamination and promoting consumer confidence."
"A USDA/AMS certification of acceptance provides a high degree of assurance that accepted equipment is designed for easy disassembly for cleaning and inspection, or is designed to be cleaned in place."

The official USDA Accepted Equipment logo shown here may be displayed on accepted equipment and in related advertising materials.
Admix holds current USDA-AMS certificates of acceptance for the following equipment:
Click to read the entire letter from the USDA.
For a full-size copy of individual 3-A or USDA-AMS certificates, please don't hesitate to contact your local sales representative or feel free to call Admix at 800.466.2369.