Internetworking and Related, Health Care and Insurance, Software and TeleCom
Many of the online directories focus towards one market segment or audience profile. Here, we target the "best in class" for each of the served markets by industry leaders in their respective fields. Find a category that you feel is most relevant to the content of your site, or that attracts a customer demographic you wish to reach. Provide a title and URL and submit to this directory.
Corporate Business
Business web directory and online Internet marketing center, offering powerful promotion opportunities to your business and website. Maximize traffic to your website by submitting to the directory. Categorized in 7 main groups, including Consulting, Manufacturing, Internet Services, Professionals, Health, Pharmaceutical, Software & Telecommunications and Transportation.
Business Consulting
enter
Internetworking & Related
Health Care & Insurance
Software & Telecommunications
Internetworking & Related
Health Care & Insurance
Software & Telecommunications
business directory | corporate, financial & education directory | real estate & search engine directory | manufacturing directory | software, non-profit & retailers directory
company directory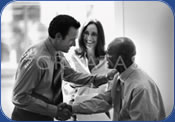 GlobeTech Consultants rapidly identifies the appropriate consultant(s) who can effectively address clients' needs. GlobeTech has immediate access to very broad areas of expertise that can be brought to bear on solving a wide spectrum of problems within most high-tech industries.
GlobeTech Consultants represents a large group of high-tech professionals who are readily available to address clients' needs. The process is simple - Go to Request for Services and submit a description of your needs. We analyze these needs, review our vast base of registered consultants, evaluate their expertise, identify the best candidates, and propose candidates...all this at no charge and usually within 48 hours.
For Clients: GlobeTech Consultants enables clients to optimize their selection of professional services while significantly reducing search time and associated costs.
For Consultants: GlobeTech Consultants provides consultants with a well-publicized central location where prospecting companies can find consultants with the expertise that matches a broad spectrum of their consulting needs.
Prospective consultants must first register in order to be reviewed for inclusion in GlobeTech Consultants registry. There are no registration fees. Registration is simple and fast. Go to Consultant Registration for details.