Creating CitraTest VU Load Test Scripts
You create a CitraTest VU script by launching the CitraTest script development interface and working inside a VU Session window.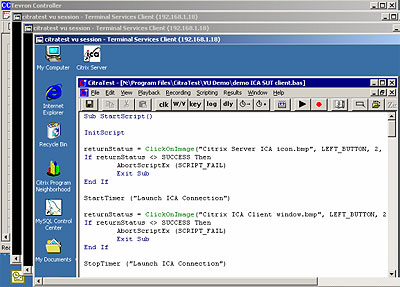 Creating the CitraTest VU Load Modeling Scenario in the Tevron Controller
Once the CitraTest VU scripts are complete, you create a load modeling "scenario" using the Tevron Controller. A scenario specifies which script(s) to play inside each VU Session (the Controller references VU Sessions as "Agent Machines"). You can play the same scripts inside all VU Sessions, or customize the script list for each VU Session.