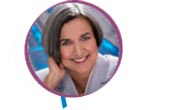 Workshops
As we approach our fifties and sixties we begin to look at the years ahead differently. Some feel satisfied with their lives so far and want to be able to contribute, to give back to society. Others feel the urge to revisit dreams that were tabled while they built careers and/or families. As we review the decades that have passed and shift our attention forward, most of us want to create future decades that are fulfilling, productive and meaningful. The two workshops described below use a coaching approach to help you make that happen.
Embracing Midlife is a workshop designed for women in midlife or beyond, who want to make changes in their work and/or personal lives.

This workshop helps women:
assess all aspects of their lives, including work, finances, relationships, health and wellness
clarify personal values
set realistic goals and action plans
hold themselves accountable
Redesigning Retirement, creating the life you love, is a workshop for women and men who are thinking about retiring or who have already made the transition.
Workshop participants will explore new ways to:
work
engage in their community
envision their ideal living environment
continue to learn and grow

Business Consulting, HR and Training, Transport and Logistics
Many of the online directories focus towards one market segment or audience profile. Here, we target the "best in class" for each of the served markets by industry leaders in their respective fields. Find a category that you feel is most relevant to the content of your site, or that attracts a customer demographic you wish to reach. Provide a title and URL and submit to this directory.
Corporate Business
Business web directory and online Internet marketing center, offering powerful promotion opportunities to your business and website. Maximize traffic to your website by submitting to the directory. Categorized in 7 main groups, including Consulting, Manufacturing, Internet Services, Professionals, Health, Pharmaceutical, Software & Telecommunications and Transportation.
Business Consulting
HR & Training
Construction
OPEN
Transport & Logistics
Business Consulting
HR & Training
Construction
Transport & Logistics
business directory | corporate, financial & education directory | real estate & search engine directory | manufacturing directory | software, non-profit & retailers directory | company directory