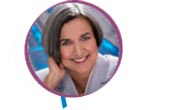 Calendar
Embracing Midlife workshops are scheduled three times a year, in January, April and September.
For registration information call 999 999-9999

A series of six Teleclasses are offered following each workshop and are held on the second and fourth Wednesdays from 7:00 – 8:00 p.m. EST.
Call 508-798-2272 for further information.

Redesigning Retirement workshops and telegroups are held throughout the year. Please go to www.RedesigningRetirement.com for further information and a current list of programs
On going coaching groups are available for individuals and couples who have attended the workshop.

Business Consulting, HR and Training, Transport and Logistics
Many of the online directories focus towards one market segment or audience profile. Here, we target the "best in class" for each of the served markets by industry leaders in their respective fields. Find a category that you feel is most relevant to the content of your site, or that attracts a customer demographic you wish to reach. Provide a title and URL and submit to this directory.
Corporate Business
Business web directory and online Internet marketing center, offering powerful promotion opportunities to your business and website. Maximize traffic to your website by submitting to the directory. Categorized in 7 main groups, including Consulting, Manufacturing, Internet Services, Professionals, Health, Pharmaceutical, Software & Telecommunications and Transportation.
Business Consulting
HR & Training
Construction
OPEN
Transport & Logistics
Business Consulting
HR & Training
Construction
Transport & Logistics
business directory | corporate, financial & education directory | real estate & search engine directory | manufacturing directory | software, non-profit & retailers directory | company directory