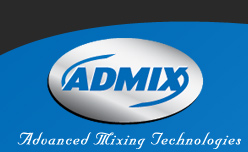 Test Equipment
Mix Tanks: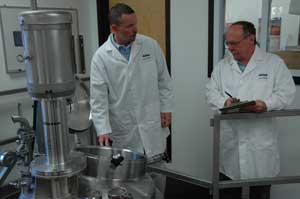 VacuShear Heated, closed 200 gallon tank

VacuShear Jacketed, insulated 150 gallon tank

175 gallon open SS tank
(working volume: 70 to 150 gallons)

100 gallon open SS tank
(working volume: 40 to 80 gallons)

60 gallon Hamilton kettle with steam jacket, 5 Hp scrape surface agitator and 2 Hp secondary agitator

Various tanks up to 100 gallons
Mixers: all with variable speed control inverters
Rotosolver 112RSXXX, 10 Hp

Rotosolver 132RSXXX, 10 Hp

Rotostat 112XPXXX, 10 Hp

RS-02 / XP-02 pilot plant mixer, 1 Hp

#3 Wall Lift Stand for various mixers to be used with any open tank

BenchMix™ programmable high shear lab mixer with various mix heads
In-Line Mixers / pumps:
DynaShear models DS425 and DS575

Boston Shearpump models BSP24C and BSP25-3

Optifeed™ (2" and 3")

Fastfeed™ (2" and 3")

PD pumps

Centrifugal pumps

Diaphragm pump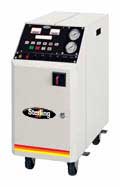 Instruments:
Malvern Particle Size Analyzer

Brookfield Viscometer model RVDV-1+ with Helipath stand

Endress+Hauser magnetic flowmeter

Microscope, binocular

Accumet pH meter

Bostwick Consistometer

Hegman grind gauge

Digital 8mm Video/ Still Camera

Utilities:
Steam for Jacketing

Dust Collection

Vacuum

Water Metering
Schedule a Customized Lab Test at Our Facility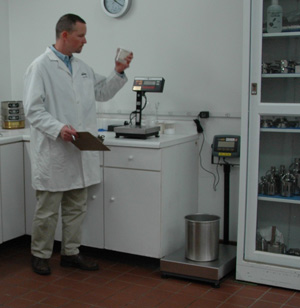 Call David Wenzel, our Technical Sales Manager, at 800.466.2369 or email him at to find out if a test is feasible for you. Call David to discuss your application and to determine lab openings, scheduling and protocol for sending materials to be tested.
We look forward to working with you on your next mixing challenge.