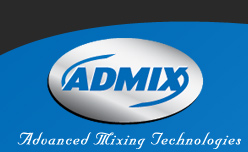 Lab Testing
Put Our Lab to the Test
The Admix Lab and Pilot Plant is a 2,000 square foot testing facility for applications development and customer demonstrations. We utilize a variety of mixers and tanks to test samples for our customers and to demonstrate scale-up process formulas.
Whether you're a current or a potential customer, we invite you to put us to the test. Schedule a demonstration of your mixing application and let us work out solutions to your toughest mixing challenges.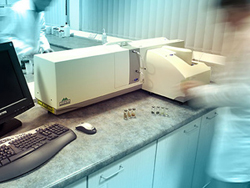 We also encourage you to visit our facility for a demonstration of our mixers applied to your process. This lets you see for yourself the time and energy savings that result from using Admix technology. We can show you first hand how processes that were taking hours to mix can be finished in minutes using high shear.
Our lab testing facility has proven beneficial to numerous well-known food and pharmaceutical manufacturers who have worked with our Pilot Plant to fine-tune solutions to their unique mixing challenges. Most of these project were successfully concluded in a day or two, but in some difficult cases we have partnered with our customers for months until we were satisfied with the results.
Our advanced technology would not be as effective if it weren't for our people. The Admix core management team offers you a wealth of combined experience and in-depth knowledge about the ingredients commonly used by the variety of industries we serve. Each application receives personal attention from an experienced engineer, a creative design staff, and our quality-conscious production team to ensure absolute customer satisfaction.
Schedule a Customized Lab Test at Our Facility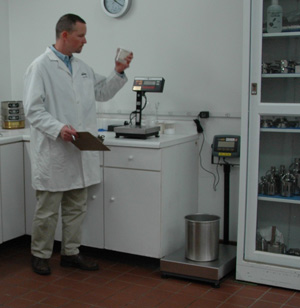 Call our Technical Services Manager, at 800.466.2369 or email him at to find out if a test is feasible for you. Call David to discuss your application and to determine lab openings, scheduling and protocol for sending materials to be tested.
We look forward to working with you on your next mixing challenge.
Download a Lab Request Form (PDF)