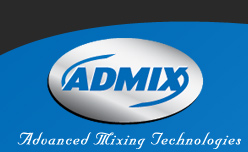 Gelatin - Find Your Mixer
Welcome to our technical support forum…
"Ask Our Mixing Gurus"!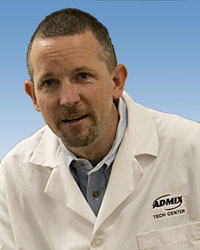 Today's Topic: Gelatin
Presented by: David Wenzel, Technical Services Manager
"Admix has broad experience with gelling agents including gelatin, pectin and carrageenan. Gelatin and pectin are commonly used in the production of jams, jellies, jelly confections, marshmallow products, bakery fillings and icings, meat preserves, flavored milks, and some fruit drinks. In the past, it was often necessary to premix hydrocolloids of this nature with other inert powders such as sugar to act as a dispersant. In addition, temperature of the fluid at time of dispersing and hydration played a big factor.
With proper high shear as available with our Rotosolver or DynaShear, there is virtually no need to premix with solids and less concern with temperature. Temperature will always affect the ultimate viscosity, but with an Admix unit, complete and quick dispersion is assured, allowing hydration to proceed. For a typical gummy confection, with a 7 to 9% gelatin concentration, a conventional agitator could take well over 90 minutes to properly hydrate, while the Rotosolver should provide complete hydration in 10 minutes or less by fully activating every individual particle in the mix. Rotosolver dispersers are in service in over 100 processing lines using gelling agents providing high shear rates to intimately reduce and separate each pectin or gelatin particle to prevent fish eyes and balling."
If you are experiencing aeration problems, VacuShear could be your solution.
Bring us your mixing challenges, and we will recommend creative solutions...Please contact our application engineers at 800.466.2369 or email us at