and


Label Design Software That Clearly Meets Your Needs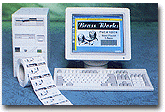 The bar code process begins with label design software that allows you to create the right label for your applications. This is at the core of your successful bar code system implementation. You need software with the power and flexibility to handle your particular code requirements - and still be easy to work with. Your choice of a software product should include close examination of what information needs to be on the label, how the label will be used, and how it will be printed. You might want to incorporate graphics, down loadable fonts, multi line text, serial numbers, a time stamp, date stamp information merged from your database, and bar codes. The label could include bar codes for virtually any industry, including: UPC-A UPC-E, Code 39, Code-93, EAN-8, EAN-13, Codabar, Interleaved 2 of 5, UPC shipping, Code 123 (A,B,C,), UCC-128, Plessey and more.
Your software should be able to handle the latest in 2D bar codes - a necessity for Electronic Data Interchange (EDI) transactions.
At Winco, we have a wide range of available label design software tools, including Label View Pro, A WYSIWYG (what you see is what you get) design tool that incorporates flexible design options with an easy-to-use interface. Available in a Windows or Netware version, Label View Pro can help you to control label design and printing, as well as database management and merge capabilities. Label View Gold incorporates ODBC (Open Database Connectivity), this software allows you to work with formats for Access, Clipper, dBase, Excel, FoxPro, Lotus 1-2-3, Oracle, Paradox, Quattro Pro, SQL Server, Sybase, and WatCom. In addition, DDE capabilities allow you to transfer data from any Windows program to a pre-defined label format. Command Files offer a way to automate label printing by using script stored in a text file to open and print pre-designed labels. Other features include a logging feature to record every field in your print job and DataWatch. DataWatch automatically prints new records whenever another application adds a new record. A wide range of printers of all types are supported, and the ability to work in several foreign languages with password security is included.
Software Packages Work With Your Business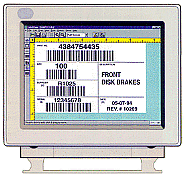 There's obviously more to bar coding than just hardware. To make bar coding work for your business, you need application software that will help you collect the data you want and tie it into your other systems. You should be able to select off-the-shelf application software for many applications and environments.

Software products for bar codes are available for fixed asset management, inventory tracking/control, shipping, receiving, stockroom management, tool room control, and check in/out materials, and equipment tracking. When selecting a software package, it is important to look for one that is easy to use, that can be implemented with as little disruption to your business as possible, and one that is acceptable to your internal MIS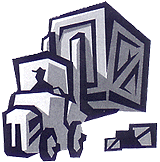 staff.
These programs are the critical link between the world of bar code data collection and the systems that use the information for business. In addition to off-the-shelf packages, your bar code solution provider should be able to work with your MIS group to customize standard application features, or to design, code, and implement a completely custom-designed system. The decision to use off-the-shelf or custom requires a close examination of the available software and your business. By working closely with you, your bar code solution provider will help you make the right business and technology decisions.
Demo and Upgrade

and

Our Label View Software: Year 2000 Compliant