Lavelle Machine
485 Groton Road
Westford, MA 01886
Tel: 888-888-8888
Fax: 888.888.8889

Quality assurance is a continuing focus at Lavelle Machine. We are an FDA registered facility with a continuing quality assurance program which conforms to the latest industry GMPs.

Special emphasis is given to preventative maintenance on our shop floor.
Frequent quality control checks are mandatory of our machinists and machine operators, who are backed up by a dedicated quality control staff.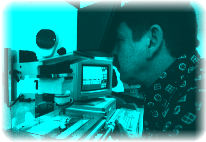 If a project requires it, Lavelle can run an inspection procedure for up to 100% of the parts produced in a batch.

Click the award above!!