Internetworking and Related, Health Care and Insurance, Software and TeleCom
Many of the online directories focus towards one market segment or audience profile. Here, we target the "best in class" for each of the served markets by industry leaders in their respective fields. Find a category that you feel is most relevant to the content of your site, or that attracts a customer demographic you wish to reach. Provide a title and URL and submit to this directory.
Corporate Business
Business web directory and online Internet marketing center, offering powerful promotion opportunities to your business and website. Maximize traffic to your website by submitting to the directory. Categorized in 7 main groups, including Consulting, Manufacturing, Internet Services, Professionals, Health, Pharmaceutical, Software & Telecommunications and Transportation.
Business Consulting
enter
Internetworking & Related
Health Care & Insurance
Software & Telecommunications
Internetworking & Related
Health Care & Insurance
Software & Telecommunications
business directory | corporate, financial & education directory | real estate & search engine directory | manufacturing directory | software, non-profit & retailers directory
company directory

Established Leaders in the Optical Industry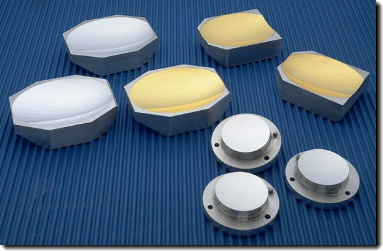 Since 1977, OPTICON Corporation has been providing discriminating applications specialists with superior optical components that surpass functional performance expectations while maintaining ease-of-use and keeping costs to a minimum. From production quantity optics for OEM instrumentation to one-off aerospace programs, OPTICON has established itself as an industry leader in the manufacture of custom high-precision optics. Whether it's a simple spherical front-surface mirror in quantities of thousands per year or a 1 meter diameter aspheric mirror on a composite substrate, OPTICON's extremely unique combination of opto-mechanical engineering, manufacturing, and testing expertise ensure that the finished products will consistently meet all of the user's expectations. Our diverse manufacturing techniques allow smooth transition from prototype to production quantities; our total internal process control allows us to engineer solutions quickly in response to customers' changing requirements. The vast number of materials that we can work with and our extensive mechanical engineering skills allow effective adaptation of optics to existing instrument designs while improving fit, form, and function of the instrument itself. A large number of the leading analytical and medical instrument manufacturers have discovered that OPTICON's manufacturing processes are ideally matched to their requirements for optics that maximize performance while minimizing overall costs.
product applications/monolithic structures | clients/testimonials | contact us | home
---


76 Treble Cove Road
N. Billerica, MA 01862
Tel: 978-663-6105
Fax: 978-663-0015
Email: opticon@ultranet.com