Who uses our product:
MTM Trading Program(s) are designed for individuals or retirement accounts with investment capital as low as $25,000 for use in the alternative investment industry. Clients also diversify their stock and bond investments with MTM Trading Programs in their portfolio.
What makes us different: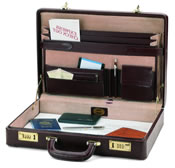 MTM Trading Program(s) offer clients a unique low cost and convenient way to utilize a well researched systematic investment product created by professionals whose primary business is designing and developing trading programs for institutional and high net worth clientele with more than 20 years of experience.
Investment philosophy:
Our research strongly suggests that in a given calendar year, most of the vertical movement in a market is generated in only about 12% of the available trading days. Consequently the remaining 88% of the time, prices are either moving sideways or counter to the major trend. MTM attempts to avoid trading in the higher risk portion of those days that do not contribute to the vertical price movement and attempts to participate in more of the 12% of those days that trend and produce potential profit. This is a theoretically concept that dictates MTM's approach to research and design of trading programs. A guarantee of profitability is not implied from this statement.

Click here for performance table
Cost: $100 per month, per $25,000 in leverage traded, plus a round turn brokerage commission of $35.00 from the broker. Approximate total operating cost per year in percent per $25,000, including brokerage commissions: 8.8%
MTM-100 (Moderate Growth-with greater emphasis on Capital Preservation)
Click here for performance table
Cost: $100 per month per $100,000 in leverage traded, plus a round turn brokerage commission of $35.00 from the broker. Approximate total operating cost per year in percent per $100,000, including brokerage commissions: 2.67%