MERRIMACK REPERTORY THEATRE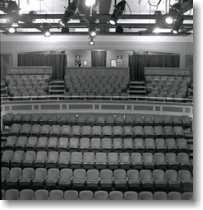 For twenty years Merrimack Repertory Theatre has served as the cultural center for the Merrimack and Nashoba valleys. MRT is the region's only resident professional theatre and a member of the League of Resident Theatres. With an audience base that is currently in excess of 60,000 people MRT produces a seven-show season that runs from September through June. Each show runs for 30 performances over 4 ½ weeks. These productions are designed, rehearsed, and built by MRT using the finest actors, directors and designers from around the country.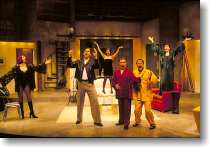 At the head of MRT's work is a belief in the artist, the art, and an illumination of the human experience in the setting of live and living theatre. Though MRT's work continues to be critically acclaimed both regionally and nationally, of primary concern is making theatre speak to the time and place of our lives and culture so that it is immediate, vibrant, and relevant.
In addition, MRT continues to keep a clear focus on the ever-expanding communities that it serves. With a membership base of more than 5,000, Merrimack Repertory Theatre now draws audiences from the North Shore areas, Southern New Hampshire, and Southern Maine as well as from Middlesex and Essex counties.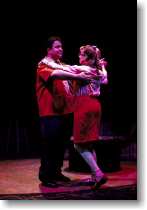 Accessibility also includes a desire to make shows available to the broadest population by keeping ticket prices affordable. Pay-what-you-can tickets and senior discounts, along with college student membership packages, have become an important part of the structure of the organization.
With its professional staff of artists, managers, and skilled theatre artisans, MRT also works with more than 10,000 school children each year, giving them an introduction to the arts in a way that no other medium can. The Student Matinee Series provides an integrated and interactive cultural resource for teachers and students to the unique medium of theatre. During the summer months, through the Young Artists At Play program, curious and enterprising students, ages 5-18, hone their budding skills or discover new ones.
As it enters its third decade of residence in the region, Merrimack Repertory Theatre stands ready to expand the scope of its work. With a commitment to the excitement, energy, and insight of the theatre MRT has become a significant part of the region and continues to find new ways to include an even larger portion of the population.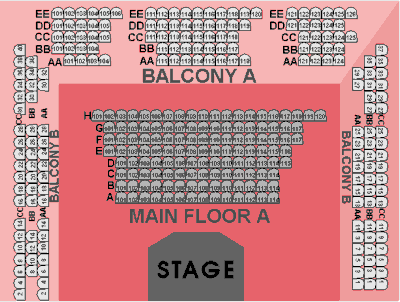 Our Theatre | Reaching Us | MRT News | Education | Ticket Sales | Product Sales
Contributions | Contact Us | Back Home
Photo Credits:
The Cast of DON'T DRESS FOR DINNER
Steve Arvanites & Denise Cormier in THE BOYS NEXT DOOR
Photos by Eric Antoniou