Click here for our store...
We are always flexible when it comes to your floral and gift needs. However, below are some standard policies that will allow us to serve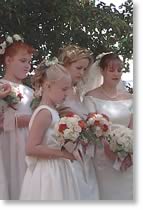 you better.
For local "same day delivery", orders must be received before 2 pm EST
For National delivery, "same day" before 11am EST, for International delivery, usually 48 hrs notice is required, although on many occasions, delivery can be achieved within 24 hrs.
Seasonal and regional conditions affect the supply and demand of flowers and greens. Specific varieties or colors may not always be available or meet our quality standards. In some cases, substitution may be necessary to fulfill your floral and contanier requirements. The dimensions given are approximate, and are intended as general guidelines.