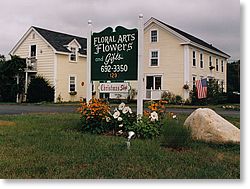 Since 1978, Floral Arts florists have consistently provided flower lovers with exceptional design & quality product at an affordable price. Our design studio & retail store offers an everchanging palette of fresh flowers, unique gift items, flowering plants & fruit.
Our award winning design staff embodies Certified Master Designers who truly have a passion for fine floral design. Experts in color, form & technique. Let our unsurpassed customer service team can help to suggest or compliment your ideas & make them reality.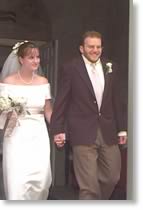 Vases:
Our VASES are comprised of unique blends of seasonal flowers in complimentary color palettes, artfully arranged in your choice of clear or tinted, cobalt or lead crystal vases. A Floral Arts favorite!
Basket Arrangements:
Our BASKETS are woven of grapevine, wicker, cane or split natural woods and engineered to cradle any ensemble of fresh flowers with panache! Different sizes, colors & textures vary with pricing and flower choice, so why not let one of our Master Designers choose the best one for you.
Fruit Baskets:
Our FRUIT BASKETS are bountiful assortments of native & imported fresh fruit, artfully arranged in a woven basket, wrapped in clear celophane and adorned with a satin ribbon & fresh flower accent. Not only tasteful, but tasty!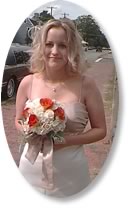 Plants:
Our PLANT section consists of a myriad of green & flowering varieties to suit every mood & every occasion. From tropical orchids to native azalea, we have you covered. Have a favorite? Ask us!
Unique Gifts:
Our everchanging selection of UNIQUE GIFTS remains a favorite with our clients. Ceramic Pins, Home Made Truffles, Natural Wreaths decorated with dried or silk flowers, Hand Blown Glass & "one of a kind" Artifacts help to build the Floral Arts character.
Hours of Operation:
Floral Arts is open:
Monday through Friday, from 9:00am-5:30pm
Saturday from 9:00am-5:00pm
Closed Sunday
Hours extended by appointment.
Methods of Payment:
Floral Arts gladly accepts MasterCard, Visa, American Express, Diners Club, Discover, Carte Blanche
Floral Arts Philiosophy:
Our PHILOSOPHY has remained the same since our beginning in 1978. Floral Arts is striving daily to display the best with which mother nature has to offer. We realize a perishable product needs special attention; Our flowering product arrives daily before dawn where each bloom is inspected for quality & freshness, then immediately cut underwater & cooled for design or display. Each blossom must meet a seven point inspection prior to processing! We ARE serious about flowers. As always, All Floral Arts product comes with a
full 100% satisfaction guarantee, where we don't try to MEET your expectations.....We try to EXCEED them everyday!.