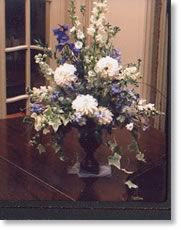 Floral Arts remains a leader in the floral industry with it's unique ability to procure unusual flowers & plants from a myriad of growers & wholesalers from around the world. Tulips from Holland? Iris from California? Birds of Paradise from Hawaii? Truth is...many floral shops don't have a sensible selection of unique flowers in their shops.
THE FLORAL ARTS ADVANTAGE:
We procure our unique flowers from key growers in Europe & South America, as well as our longstanding relations with local seasonal growers. Flowering product is rushed to us overnight where each bloom is inspected for freshness and treated with care to extend its longevity. All blooms are then cooled & readied for display or design.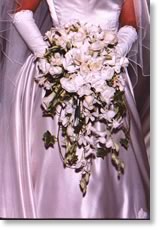 Our design team boasts Master Designers, true artists in their field, who combine colors, textures & sizes to create stunning floral works. Customers may request specific designs to be made or may prefer to let us "work our magic" for you. Either way, we're confident you'll appreciate the outcome.
Our product is then delivered to you with one of the most courteous & knowledgable delivery teams in the business. With the Floral Arts guarantee for quality & dependability, we're sure to make your floral purchase a delightfully pleasant experience.