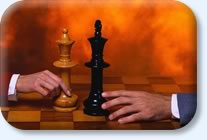 "In life, as in chess, forethought wins."
~ Charles Buxton

© 2001-2019
Affirmative Business Solutions SM
All Rights Reserved
Marketing:
Research and Analysis
Primary Research:

Identify Market Needs/Wants

Focus Groups
Telephone Surveys
Direct Mail Survey and Response

SPSS Analysis and Reports

Secondary Research:

Research of all Sources available

Newspaper Archives
Government Archives
On-line Services and Database Search
Library Research
Locating Experts
Industry Outlook and Trends

Custom Market Research Reports

Utilizing all data compiled:

Primary, Secondary, Competitive Analysis and Industry Outlook
Full-Service Marketing Campaigns
Corporate Ids

Logo Design
Stationery and Business Cards
Post Card Design
Brochure Design

Direct Mail Campaigns:

Sales Letter Composition
Post Cards Design and composition
Mailing Lists
Reminders/Database Services
Web Design and/or Review
Web Design
Design Services & Content Writing:
ABS will design, write text, and coordinate your web presence as well as print materials to convey a consistent image and tone throughout all mediums.
Review Services:
Review of web-site image, functionality, and message conveyed to viewer as it relates to your business.
Client/Prospect Mapping Services
Identifies customers and prospects geographically to route sales efforts effectively.
Identifies radius area for on-going marketing efforts.
Saturation Studies
Geographical studies of market size to determine support for a particular business. Also useful to entice specific businesses to start-up or re-locate within a specific city or town.
Determines Market size utilizing Buying Power Index (BPI) Analysis
Mailing Services
Customer / Employee Satisfaction Surveys
Industry Outlook Research & Analysis
Research and Analysis conducted on specific industries for future decision-making purposes.


Affirmative Business Solutions SM
P.O. Box 2103
Lowell, MA 01851