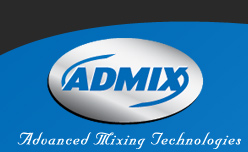 Optifeed™/PIC™ - Atmospheric Powder Induction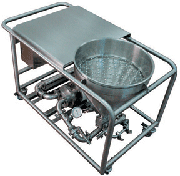 The Admix Optifeed Sanitary Eductor and Powder Induction & Conveying (PIC) Systems provide rapid introduction and wetting out of dry solids and/or liquid ingredients. Using the Venturi principle to create superior suction of dry or liquid materials, the OES and PIC can process from 50 to 200 pounds/minute depending upon model and process conditions.
Reduced Operator Injury

Reduced accidents

Fast ingredient addition

Reduced mix times

Improved yields
The system utilizes an ergonomic waist-high hopper for the addition of all ingredients required in the mix. The material is conveyed into the tank at rates over 100 pounds per minute with our standard 2" model.

The Admix Powder Induction Line-Up Comparison Table (PDF)
Compare models for all your ergonomic, high viscosity and shear requirements