Visually Impaired
Whether you're reading the newspaper at your breakfast table or Low Vision scanning the dinner menu at your favorite restaurant, an Optelec Magnifier may be just the help you need.
All of our Video Magnifier are made with prescription-grade lenses, so they're virtually distortion-free. Designed with an attractive contemporary style, each one is comfortable to hold and easy-to-use.
And only Optelec branded magnifiers offer you our Lifetime Guarantee—assuring your complete satisfaction, always.

Dialing the telephone, balancing the checkbook, setting the alarm clock—the simple tasks we all need to accomplish each day can be made easier for people with Macular Degeneration, Catataracts, and Glaucoma. We've put together a special collection of Low Vision Aids carefully designed to see you through your busy day with ease. Optelec is a developer of Low vision and Video Magnifier vision aids for people who suffer from cataracts, glaucoma, diabetic retinopathy, and macular degeneration.
---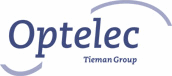 See For Yourself
©1999 Optelec U.S., Inc. All Rights Reserved.