Magnifier

In order to better service the needs of our customers Optelec has set-up this section to help you find the information you may be looking for.
If you are a new owner of one of our Optelec products please take a few moments and fill out our product registration form.
Often the best way to determine if you can benefit from a ClearView video magnifier is to see it for yourself. We are pleased to offer a no-obligation in-home demonstrations of our ClearView products. To arrange your in-house demo click here. To see a sample of the ClearView zoom magnification click here.


Many of your questions can be answered in our Frequently Asked Consumer Questions Section.
If you are still left with any questions please use our Contact Optelec form.
We guarantee every Optelec magnifier shown with this seal for lifetime use. You may return any Optelec magnifier to us for replacement at any time, without exception. Please see the order form for more details. Looking for an Optelec Dealer or Service Center near you? Simply select from the available states and click GO. Optelec is a developer of Low vision and Video Magnifier vision aids for people who suffer from cataracts, glaucoma, diabetic retinopathy, and macular degeneration.
Customer Service
E-mail: CustomerService@Optelec.com
(978) 392-0707 ext. 100
(800) 828-1056

Sales & Marketing
E-mail: Sales@Optelec.com
(978) 392-0707 ext. 100
(800) 828-1056

Marketing
E-mail: Marketing@Optelec.com
(978) 392-0707 ext. 100
(800) 828-1056


---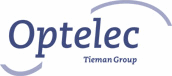 See For Yourself
©1999 Optelec U.S., Inc. All Rights Reserved.