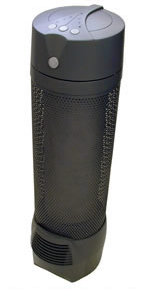 Indoor air is up to five times more polluted than outdoor air. There are over 67 million asthma and allergy sufferers in the United States and growing.
Whether suffering from seasonal allergies or just wanting to improve your family's home environment, we offer an air purifier to meet all your needs.
We offer three types of LumiPure air purifier systems:
Electrostatic filtration is an effective solution for improving your family's basic living environment – eliminating household odors and particles from the air.
For a higher level of air purification, HEPA filtration is recognized by physicians to be extremely effective. It is also the same technology used in hospitals and clean room manufacturing.
EverLast filtration offers the ultimate in air purification. This patented system helps removes potentially harmful particles through our exclusive cylindrical collection system. This highly effective process gives unmatched performance and better yet, the filters never need replacement.

Air Purifiers | Humidifiers | Deodorizers & Sanitzers | Cleaning Products
home | contact