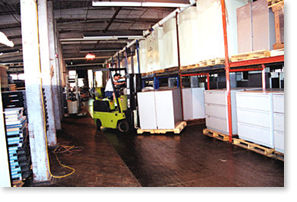 Warehousing- We are headquartered in a 35,000 square foot, alarmed, facility. Our vast warehouse will allow your company a completely safe and cost effective way to store your office furniture and panels and give you the flexibility to add and rearrange as your needs change.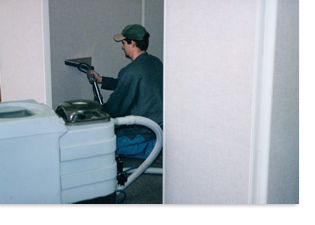 Panel Cleaning - We offer a comprehensive cleaning service to all of our customers. Dust and allergens can accumulate on all fabric surfaces. Healthy environments are conducive to healthy employees, and healthy employees are much more productive.



Leasing - We offer leasing to our customers/clients with rates, terms and payment schedules that can be tailored to your business. It will allow you to conserve on your working capital, preserve your long and short-term bank lines and leasing is a tax-deductible expense.

Buy Back - Upon inspection we offer our customers the opportunity of a systems and office furniture "Buy Back" Program. In certain situations this can translate into savings on your overall purchase.