Welcome to Clark & Lavey Benefits Solutions online. It is our sincerest wish that this website will be able to answer many of your questions regarding our services. However, if you have any questions that can not be answered by this site, or if you merely wish to speak to us about anything, please feel free to contact us at (603) 883-3773, Monday - Friday from 8:00 A.M. till 5:00 P.M. We guarantee you'll receive prompt, courteous, and, most important, human attention.
Clark & Lavey Benefits Solutions, Inc. is a well-established New England employee benefits brokerage firm that hasn't forgotten what it means to add a distinctly personal touch to our business dealings. Every single one of our clients brings to the table their own unique, complex set of circumstances and problems - and we take the time to personally tailor our services to meet our clients' complex and changing needs. We are a dedicated, hard-working group of individuals who use our personal talents to track down and lock in the best solutions for our clients.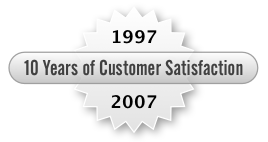 We're your complete answer for employee benefits needs, and we have a firm commitment to honest, dedicated, personal service.

Clark & Lavey provides employee benefits consulting to a wide and varied range of clientele. We represent customers in a diverse spectrum of industries, including manufacturing, technology, transportation, education, finance, medicine, accounting, banking and retail. In addition, Clark & Lavey represents a number of companies with unions. Our customers have facilities throughout the United States, Canada and overseas.

Let us put our experience to work for you in offering the best health, dental, life, disability, long-term care, and voluntary insurance programs to your employees. It would be our honor and pleasure to build a working relationship with you.