The National Logistics Group Provides One Call Local, Regional and Nationwide Solutions for Time Critical Forward Stocking and Final Mile Deliveries.
The National Logistics Group was formed by US Courier and Delivery Service in 1998 in response to client needs for regional and nationwide forward stocking and final mile deliveries beyond the reach of our local offices.
Based in Providence, RI; we have developed a logistics infrastructure consisting of 9 directly owned locations and over 450 service partners across the country. Through this network we provide flexible stocking and same day delivery for a wide range of clients - satisfying your regional or national needs with one call.
This network includes over 200 strategically located forward stocking locations. This means that the National Logistics Group can provide you with a local presence in any market across the United States. Unlike most other logistics businesses that have a narrow focus only on available assets and what they can do, we work closely with our clients to create solutions that best meet their needs.
To learn more, you can view the video or contact The National Logistics Group as shown below.
View Medical Stocking and Delivery Video.
Click on the player control's start button to play this video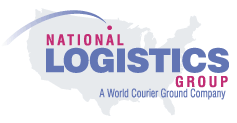 For more details on Single Source Solutions, please click here to visit the NLG website, or contact them by phone at 877.659.6753.