Lomedco-Abco is a National Network of Medical Supply & Equipment Dealers
Lomedco-Abco is a national association of local independently owned medical supply distributors. By combining their resources, they provide products and services to assist medical professionals in furnishing the finest in patient care.
Lomedco has been servicing the medical community since 1947, and is dedicated to negotiating better pricing and service on medical products and equipment through volume purchasing.
Today, Lomedco-Abco is the largest purchasing group of its kind with independent medical supply dealers and service outlets across the United States, Canada and Puerto Rico.
Lomedco-Abco products and other brand name products are from reputable, well-known manufacturers. Lomedco-Abco products are field tested and carefully screened to meet our high standards before entering the marketplace. This kind of diligent scrutiny, plus thousands of satisfied customers over the years, assures you the "best value" is with Lomedco-Abco.
Better pricing through volume purchasing and dependable product quality with reliable service was the objective for organizing Lomedco in 1947. Lomedco-Abco's objective remains the same today, as we enter our 57th year in business.
Tel- 978.251.1108 | Fax- 978.251.3998
800.462.3326 | 800.227.1658 (Outside Mass)

Resources 1 | Resources 2 | Resources 3 | Resources 4 | Resources 5 | Web Design Directory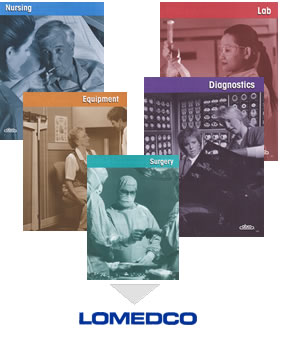 competitive pricing

local service

prompt delivery

personal attention
Lowell Medical Instruments Company, Inc.
51 Middlesex St, Suite 107
North Chelmsford, MA 01863